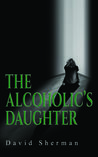 The Alcoholic's Daughter
by
David Sherman
My rating:
2 of 5 stars
I really tried with these one.
I don't hardly ever give up on a book because many times I've been proved wrong. But not this time.
There was repetitive narration. Really off putting.
The writing needed some attention to give some umph to this plot.
Thank you to the publishers for sending me a widget to read this though
View all my reviews